Shop Genuine Ford Parts for Sale in Ozark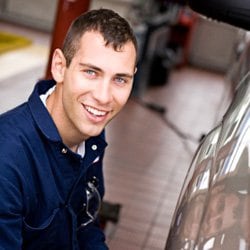 If you have a DIY project planned for your Ford vehicle, having the right parts for the job can mean the difference between success and failure. That's why we recommend choosing OEM parts from our expansive inventory of top-notch car components. OEM parts are designed for your specific crossover, SUV or truck model to ensure a perfect fit and optimal performance. Our parts experts at Whitson Morgan Ozark are ready to answer questions and help you hunt for the perfect parts for your next project, so please feel free to reach out.
Why Buy OEM Parts?
It's simple, really. Reliability. Genuine Ford parts carry the full backing of the manufacturer. Unlike aftermarket parts, OEM parts are the same parts used in production, so they're guaranteed to fit your F-150, Escape, Explorer, Bronco Sport or Ranger and are warrantied against failure. Aftermarket parts can't match the precise fit and function of genuine OEM parts. Therefore, they aren't covered under warranty and could even nullify your current OEM warranty if they fail.
Order Your Parts & Accessories Today in Ozark
Since we have a connection to Ford, we can get any product for your vehicle, and if you aren't planning a DIY project, our service team at Whitson Morgan Ozark can take care of everything for you. You'll bring your F-150, Escape, Explorer, Bronco Sport or Ranger to us with confidence knowing that we only use the right parts for your vehicle and nothing less. Visit us in Ozark to get started.